As a consumer, you are probably looking for ways to save on your car insurance. According to data from the National Association of Insurance Commissioners, the cost rose by 3.3% between 2012 and 2013. After the increase drivers paid on average $841.23 annually or an extra $27 over the previous year. Drivers in New Jersey, the most expensive auto insurance state in the country, paid around $1,254.10 every year.
Auto insurers help to offset rising costs by offering car insurance discounts. Typically, drivers must qualify for these discounts by meeting certain conditions. And the value of the discounts can range from a small sum to something that significantly reduces your monthly bill.
How Discounts Affect Your Car Insurance Rate
It helps to start by understanding how car insurance rates are calculated in the first place. Insurers calculate premiums based on the following factors:
Policy Details

The more coverage you have the more expensive your rates will be. Conversely, if you rely on a policy with a higher deductible you will pay more out of pocket but less on a monthly basis.

Vehicle Make and Model

It costs less to insure vehicles with high safety ratings and more to insure vehicles with lots of performance features. The desirability of the make and model to car thieves also affects how much you pay.

Driving Patterns

Drivers who log a lot of miles as part of a long commute or a love of road trips pay more simply because they spend more time behind the wheel.

Home Location

Some areas experience higher rates of car theft, vandalism, or general criminality than others. Vehicles that are housed in locations where they are more vulnerable to damage are more expensive to insure.

Driving Record

Drivers who have previously caused accidents or been issued tickets for moving violations pay higher rates since they have demonstrated risky driving behaviors in the past.

Credit History

There is a link between poor credit history and the likelihood to file insurance claims. As a result, insurers charge drivers with poor credit ratings higher rates.

Demographic Details

A driver's age and sex and marital status factor into their rates. Younger and elderly drivers who are considered higher-risk typically pay more. On average, males and single people pay more as well.
Types of Hidden Auto Insurance Discounts
Many car insurance companies offer a variety of policy discounts for their customers. Insurers often use these discounts as incentives to entice drivers to choose their services over the competition. It's important to realize that every auto insurance provider is different and discount opportunities will vary greatly between each. While most companies prominently display savings opportunities on their websites, here are some of the most common offerings across the industry:
1.

Switch & Save Discount

Insurance companies are always looking to add new drivers to their customer base. As a result, many will provide a discount as an added incentive to individuals who switch their auto insurance coverage from another company. While many insurers provide this as a continual money-saving opportunity, others use this type of discount on a promotional basis.
2.

Online Quote Discount
This type of discount is one of the easiest to receive. It's frequently available to new customers who begin the auto insurance quote process online. Qualifying participants aren't, however, usually required to complete the process via the computer or app. Most companies are happy to honor the online quote discount agreement even if additional assistance is provided over the phone later in the process.
3.

Continuous Insurance Discount
Driving without auto insurance, even for a limited amount of time, is never a good idea. As a result, many insurance companies choose to reward customers for maintaining continuous auto insurance coverage when switching from one provider to another.
4.

Early Quote Discount
Because insurers prefer to see continuous coverage, they will often reward drivers for planning ahead. Drivers who seek auto insurance quotes before their current policy elapses are generally granted additional money-savings opportunities. In most cases, the earlier a quote request is submitted, the higher the discount received.
5.

Paperless Discount
Even if customers don't take advantage of an online quote discount when purchasing their auto insurance coverage, there may still be savings opportunities available. Some insurance companies offer financial incentives to "go paperless." After a policy is purchased, drivers can receive a discount for electronically signing any required paperwork online instead of having the documents mailed.
6.

Payment Discounts
Because payment processing can be expensive for insurance providers, many companies give payment discounts to drivers who comply with certain standards. These discounts can vary greatly and it isn't uncommon for a single insurance company to offer several options, each with different savings potential. Here are some of the most frequently seen payment discounts:
Scheduled Payments
Customers who schedule automatic payments, usually via their bank accounts, often qualify for a percentage discount off of their auto insurance premium.
Online Payments
Many insurers offer simple payment, account management, and document review programs on their websites and, or apps. Signing up for, and taking advantage of, these tools generally qualify customers for additional policy savings.
Lump-Sum Payments
When customers are able to pay their insurance premiums in a single lump-sum up front each year, they will usually save a percentage off of their overall coverage charges.
Responsible Payments
Additionally, insurance companies reward drivers for making their monthly policy payments on time. Some insurers provide this discount as long as the customer is never issued a cancellation warning due to non-payment during the prior year.
7.

Home Ownership Discount

This fairly common auto insurance discount actually has nothing to do with automobiles. Individuals who own a home, or in some cases a condo, may be eligible to receive a percentage off of their auto insurance coverage. Many insurers offer this discount even if the home or condo is insured by a different company.
8.

Multi-Policy Discount
This discount is relevant for customers seeking several types of insurance coverage from the same provider. Individuals who plan to purchase multiple policies can receive discounts on each. This is also commonly referred to as "bundling." While the two most commonly bundled policies are auto insurance and home insurance, many companies offer discounts for including motorcycle insurance, personal watercraft insurance, and umbrella liability coverage as well.
9.

Multi-Car Discount

Individuals or households that have multiple cars and choose to insure them all on the same policy will often receive a discount. Savings are generally calculated per additional vehicle added. While the minimum amount of vehicles will vary, most insurance companies only require two insured automobiles to qualify.
10.

Claim-Free Discount

Insurance companies also like to reward long-term policyholders for having claim-free records. Because auto accident claims can be expensive to process, insurers often encourage drivers to avoid them by offering added discount incentives. In most cases, savings opportunities like these don't become available until an allotted amount of time has passed, usually 30 to 60 months.
11.

Good Driver Discount
Similarly, insurance providers like to reward customers who have clean driving records. After all, bad drivers with multiple infractions cost more to insure. It's to the insurer's benefit when customers demonstrate safe driving practices and avoid license penalties and point collection. As such, insurance companies are often more than happy to provide good drivers with additional discounts after so many years of penalty-free and points-free driving.
12.

Defensive Driver Discount
Additionally, insurers frequently offer policyholders discount incentives for taking defensive driving courses. These money-saving opportunities are generally geared toward older policyholders who may benefit from re-education. Insurance companies often have a pre-approved list of applicable courses available and require proof of completion before any available discounts take effect.
13.

Young Driver Training Discount
Insurers also recognize that young drivers can benefit from educational driving courses as well. Families with young-adult drivers on a shared auto insurance policy may qualify for additional discounts when dependents enroll in certain driver-education courses to improve their skills. Again, insurance companies often have pre-approved courses selected and will require proof of completion before the discount takes effect.
14.

Safe Driving Behaviors Discount

In the spirit of safe driving, some insurance companies even offer driver-tracking programs. These are designed to monitor driving behaviors, such as time of day, speed, acceleration, and braking, over a specific period of time. Customers generally receive a financial incentive for signing up for the program, with additional money-saving opportunities possible after the driving data has been collected and assessed. It's important to note, however, that many of these programs will increase premiums if bad driving habits are recoded.
15.

New Car Discount

Insurance companies recognize that newer automobiles often perform better and have more safety systems installed. As a result, insurers often offer discounts to drivers with vehicles that are less than three years old. While three years is an industry standard, a few insurance companies provide discounts and additional coverage options for vehicles up to five years old.
16.

Hybrid/Electronic Vehicle Discount

The type of vehicle insured can also play a role in saving money on auto insurance. Several companies encourage eco-friendly practices by rewarding drivers who choose to lease or own a hybrid vehicle. This discount is less common than most others and usually only available in select states.
17.

Vehicle Equipment Discounts
In many cases, companies offer auto insurance discounts based on installed vehicle equipment. Certain safety features, as well as the age and type of vehicle driven may provide additional savings opportunities. Commonly eligible vehicle equipment includes, but is not limited to:
18.

Teen Driver Discount

Many insurance companies offer a discount to policyholders who decide to add a newly licensed teen driver to their policy. While there are usually age restrictions – most insurers provide this savings opportunity for dependents who are 18 years of age or younger – the discount will remain in effect until the age requirement is exceeded.
19.

Good Student Discount
This is another common money-saving opportunity provided by insurers. To encourage good grades, companies will often offer discounts to high school and college students enrolled full-time who maintain good grades. Grade requirements can vary, but generally are in the "B" to "A" range.
Additionally, many auto insurance providers also offer discounts when dependents are away from home for school. Most stipulate that the student must be at least 100 miles away and that he or she must not be driving any of the vehicles listed on the policy to qualify.
20.

Military Auto Insurance Discounts

Many insurance companies also offer affiliation discounts. Individuals associated with certain companies, perform certain societal roles, or work in certain professions often qualify for a variety of money-saving opportunities. Potentially eligible customers include, but are not limited to, the following:
Stacking Discounts
It's important to realize that auto insurance discount opportunities can "stack," meaning customers who qualify for multiple savings will receive the financial benefits of each. The amount saved, however, can vary drastically, even within the same company. Individual discount percentages are generally impacted by the following factors:

Location plays a particularly important role in determining discount availability and potential savings. Some auto insurance companies have discounts that are offered only in specific states, or are awarded at a larger value in some locations and at lesser value in others.
Organizations that Offer Discounts on Auto Insurance
Car insurance is a cost that almost every adult must accept. As a result, lower car insurance payments are one of the most universally popular perks. Many membership organizations offer this perk knowing that it broadly benefits members and yet the cost is subsidized by the insurer. The extent of these discounts varies widely, but these are the types or organizations that commonly offer car insurance rate discounts:.
Professional Organizations

Car insurance companies have studied accidents statistics closely enough to determine that certain types of professionals make for lower-risk drivers. Examples include pilots, engineers, teachers, and first responders.

Alumni Associations

Graduate of certain colleges and universities may be eligible for discounts. The same is true of present and former members of specific fraternities and sororities.

Driving Clubs

Since the members of driving clubs like AAA tend to take the hazards of the road more seriously, insurers offer discounts to drivers who maintain membership.

Credit Unions

The goal of credit unions is to help members make sound financial decisions, which is why many have partnered with insurers to negotiate discounted rates for members.

Affiliate Organizations

Car insurers have overlapping interests with many of the largest companies in other industries. They may offer rate discounts to customers of other products/services as part of marketing or promotional efforts.
Tips to Get the Best Discounts
Drivers who take a proactive approach to lowering their car insurance rates can save a lot. Use these tips to help maximize the size of your discounts:
Do Your Own Research
Insurance companies are businesses. None of them are eager to offer you the very lowest rates possible. And many will not automatically apply discounts, requiring the driver to request them before offering the rate reduction. Reputable insurers will list all the discounts they offer on a dedicated portion of their website. Identify every one you qualify for or even think you qualify for. Then reach out to an agent to begin discussing the details in depth.
Shop Around Regularly
Remaining loyal to one company may lower your rate, but it may not lower it as much as switching to another company would. A competing insurer may offer a wider range of discounts or greater rate reductions than you currently receive. Conversely, a competing insurer may offer fewer discounts but charge you a lower overall premium. Do some extensive comparison shopping before committing to any policy, and repeat the process before renewing the policy. The total cost of car insurance can be incredibly different between one policy and other.
Understand the Value of Discounts
The correlation between discounts and the amount you actually save on your monthly rates can be confusing. For instance, you may be offered a high-percentage discount on a portion of you policy that is not particularly expensive in the first place. The discount seems generous at face value but only translates to a few dollars savings each month. Paying for discounts by signing up for something like AAA can create the same problem. The monthly savings fall short of the added monthly costs. It is up to the policy holder to evaluate how much real-world value a particular discount offer provides.
Look for Easy Discounts
Payment discounts are very easy to access and tend to lower rates significantly. For instance, signing up for paperless billing and automatic bill pay require the policy holder to do nothing in order to pay less. And since insurance companies have a strong incentive to get a full-year of payment upfront, they are eager to offer deep discounts to drivers who have this sum on hand. Drivers can also adjust how they drive, what they drive, where they live or other factors to access discounts they don't currently qualify for.
Consider the Whole Policy
Your goal is not to get the very cheapest car insurance policy you can find. Your goal is to get the coverage you need for the best price possible. Focusing too much on the final price or the specifics of discounts can cause you to overlook the limitations of coverage offers. And even though you pay a little less each month by being under-insured, you have to pay huge out-of-pocket costs if you ever get in an accident. Drivers may also end up sacrificing service and support in favor of gimmicky discount offers
Get Organized
Getting car insurance quotes, comparing offers, and researching discounts is a daunting process. The best approach is to get organized and to be quick but careful in your evaluation. Organize quotes from least to most expensive. Then begin comparing the rates and discounts that apply to each, keeping your focus on the final monthly price. If you have questions, don't hesitate to contact the insurer directly. A little extra time spent upfront translates into potentially huge monthly savings on an ongoing basis.
Breaking Down a Discount in Detail
To help illustrate how differently discounts apply depending on the insurance company, we applied for quotes with two different companies using the same driver information. In both cases the hypothetical driver was a 45-year old married female with a full-time job. She owns a 2010 Toyota Camry, commutes seven miles each way to work, and drives around 10,000 miles every year. She has not had an accident or moving violation in the last five years.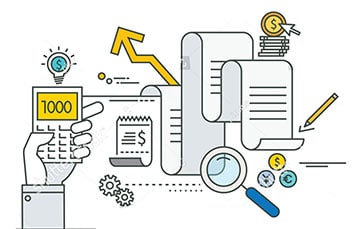 Based on that information alone, Car Insurance Company A offered us discounts for only a good driving record. This was totaled at $73.03 divided over six months. The entire six-month cost of the policy was totaled at $314.47 or $57.42 monthly once all fees were factored in.
Based on identical information, Car Insurance Company B offered us discounts for the safety equipment on the vehicle ($21 over six months), our good driving history ($57), our employment and home-ownership status ($38), and our eligibility for certain programs exclusive to the insurer ($16). The total cost of the six-month policy was $332 or $56 monthly once all fees were factored in.
There are a few important lessons in these details. First and foremost, one company offered a larger specific discount, the other company offered a larger general discount, and both companies charged roughly the same on a monthly basis. This underscores why it's so important to study the details and comparison shop.
The other lesson is that while both companies offered us discounts automatically, those offers were based only on the information we entered into generic forms. These are by no means the only discounts that our hypothetical driver is eligible for.
The surest way to get the lowest rates possible and every discount available is to evaluate policy offers head to head.
The overall impact of the discounts a driver qualifies for is difficult to estimate. In general, those seeking coverage will find it hard to calculate their total savings prior to requesting a quote online or speaking with an auto insurance representative directly.