About Infinity
Infinity is based in Birmingham, Alabama and provides auto, home, life, and business insurance to clients in 43 states. The company has been in business since 1955, employs over 2,000 people, and sells its policies through around 13,000 independent brokers around the country. As an organization, Infinity strives to live up to its name by providing "endless possibilities, continuous customer care, all-encompassing policies, and an unwavering commitment to policyholders." All of Infinity's services are available in Spanish, and the company sponsors a bilingual literacy program called Conmigo to encourage families to read together.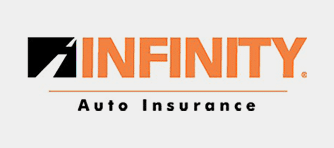 What Does Infinity Offer?
Infinity allows you to choose from four coverage level options when selecting the insurance plan that will be right for you. The choices are State Minimum, Good, Better, and Best. Although the state minimum will vary based on your location, the other coverage levels are below.
| Coverage | Minimum |
| --- | --- |
| Good – Bodily Injury | $50,000 / $100,000 |
| Property Damage | $25,000 |
| Uninsured Liability | $50,000 / $100,000 |
| Better – Bodily Injury | $100,000 / $300,000 |
| Property Damage | $50,000 |
| Uninsured Liability | $100,000 / $300,000 |
| Best – Bodily Injury | $250,000 / $500,000 |
| Property Damage | $100,000 |
| Uninsured Liability | $250,000 / $500,000 |
Bodily injury coverage pays for medical treatment to anyone injured in an accident. This typically includes the driver and passengers of both your own vehicle and any other vehicles involved. Property damage coverage pays to repair or replace someone else's property when you are deemed to be at-fault for an accident. Uninsured liability coverage typically pays for damages to your vehicle. It might also cover medical costs associated with treating you or your passengers. This is true even if you are in an accident with someone who does not have insurance.
Infinity also offers a product called Infinity DriverClub, which is a roadside assistance program. Membership is open to everyone, even those who are not Infinity customers, and members pay only for the services they use. DriverClub offers a network of pre-screened third party service providers. They can come to wherever your vehicle is located to help with issues such as lock-outs, dead batteries, running out of gas, or blown tires.
Infinity Auto Insurance also offers several discounts for policyholders who qualify.
Customer Satisfaction
Infinity did not rank among the top 26 car insurance providers in the J.D. Power 2017 U.S. Auto Claims Satisfaction Study or in the top 22 car insurance providers in J.D. Power's 2017 Insurance Shopping Study.
There was a 2016 Complaint Ratio Report by the National Association of Insurance Commissioners. It shows that the ratio of Infinity's U.S. Market Share of closed complaints compared to the company's U.S. Market Share of premiums was extremely high at 4.89. A complaint ratio of 1.0 is considered to be average. 0.0 is considered to be very low. 2.0 is considered to be very high. Infinity's rating is more than twice the "very high" rating. This ratio of closed complaints indicates that the company may have a proportionately large number of unhappy customers.
The Better Business Bureau is a non-profit that monitors U.S.
The Better Business Bureau is a non-profit that monitors U.S.
Business performance. It gave Infinity a B+ rating. An "F" is the worst rating possible. An "A+" rating is the best rating possible). At the time of writing, Infinity had received 47 reviews on BBB.org. Forty-five of the reviews were negative. Two of them were neutral. Infinity did not receive any positive reviews on BBB.org.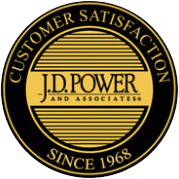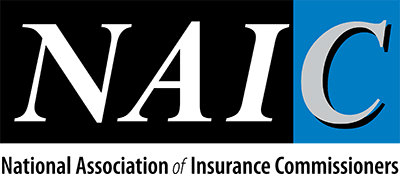 Claims Processing
Claims can be filed with Infinity either online or by phone. Claims can also be viewed and tracked by logging into your online customer portal on Infinity's website. Here is what you can expect from the Infinity claims process.
The claims process at Liberty Mutual is as follows:
Company Stability
A.M. Best, one of the leading insurance rating agencies in the United States, gave Infinity an "A" (excellent) rating for financial strength and a "stable" long-term credit rating. The company also received an "A" (strong) financial strength rating from Standard & Poor's, an organization that measures insurance organizations' abilities to pay out policies as promised, and an "A2" (excellent) rating from Moody's, which rates companies' abilities to pay claims and obligations punctually. Infinity has great credit and financial stability ratings across all three ratings organizations. It's likely they will be around for years to come.

Value for Price
Infinity offers non-standard insurance. This means they are able to underwrite policies for customers who have certain risk factors associated with their profiles. They may find it difficult to get insurance elsewhere. However, Infinity does not exclusively underwrite non-standard insurance. Premiums are usually higher at companies that offer non-standard insurance both for drivers with good records and those who are considered high-risk. There is a higher rate of accidents among the more risky insurance policyholders.
Infinity also lacks many of the discounts available through other insurance providers. Or, at least, it fails to advertise them. The Infinity website does not provide information on whether it offers common discounts such as first accident forgiveness, a good student discount, or savings for safety features. It also fails to mention discounts for taking driving safety courses, auto-pay or paying up front, or loyalty and tenure. As with anything, you will likely want to shop around and get quotes from several insurance companies to make sure you're getting a rate that is affordable for you.
What to look out for
Infinity's website does not provide much detailed information on the various types of coverage they offer when compared to other insurance companies. Because of this, you will want to read the specifications of your quote carefully before signing on to make sure you understand what is covered. Even more important may be what is not covered.
Infinity's customer satisfaction ratings also leave something to be desired. The organization has an exceptionally high complaint ratio as reported by the National Association of Insurance Commissioners. It also lacks a single positive review on the Better Business Bureau website.
Conclusion
Infinity is a well-established auto insurance provider with strong financial stability ratings. Customers are likely to enjoy the simplicity of choosing between Infinity's four coverage levels. They are state minimum, good, better, and best. However, it may not be the most affordable provider on the market. It is also lacking positive customer reviews. Infinity may be a good option for high-risk drivers needing non-standard insurance policies. But, drivers with clean records are likely to save money by shopping elsewhere. Do your research and request quotes from several different companies before making a decision regarding where to insure your car.