How Discounts Affect Your Car Insurance Rate
This is a review of the AAA Auto Insurance Company. It considers the company background as well as its customer service levels. It takes you through the claims processing procedures and the company situation in terms of stability.
The review assesses whether consumers can expect value for money from this company. It also describes the type of customers who might best be suited for this type of service provider. It highlights some key issues to look out for when considering purchasing cover. It also provides an overall rating based on our findings.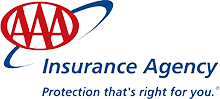 Overview of AAA Auto Insurance Company
AAA Auto Insurance is more than a century old, having been founded around 1902. At the time, it was known as the "American Automobile Association." Currently, AAA Auto Insurance has its main base in Heathrow, Florida. Indeed, the government has been relying on the insurer for guidance on safety-related matters and driver issues in general.
AAA Auto Insurance currently has up to 51 independent motor clubs located in the North American region. The background of the company is in driver safety. It has substantial experience in promoting such programs, including "The Foundation for Traffic Safety," which was established in 1920.
Pros
Customer Satisfaction
Although the market is very competitive today, AAA Auto Insurance consistently maintains high insurance ratings. According to the JD Power US Auto Insurance Study 2017, the average ratings for the organization on online forums ranged between 4 and 5 stars out of five. That works out to an excellent rating in the range of 80-90%.
One of the best-rated programs from AAA Auto Insurance is the emergency roadside assistance program. It is open to members only. This program is credited for rescuing many ordinary drivers who were stuck on the road in inclement weather. The roadside assistance includes a towing program.
AAA Auto Insurance is noted for offering options to its consumers beyond what is available on the market today. For example, they are able to tow a member's vehicle to the nearest service garage of their choice. Other perks include the following: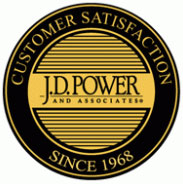 Indicative Ratings for the Insurer
The company as acquired an A+ rating from the A.M. Best insurance rating organization on the basis of the consistency of its service provision. It recently achieved a third position ranking in the J.D. Power & Associates Purchase Experience Customer Satisfaction survey, which was released in 2016.
Customers report a personalized service that is superior to other alternatives on the market. There is a focus on consumer choices and looking for the safest options that are available. Moreover, the procedures for applying and making a claim have been significantly simplified at AAA Auto Insurance.

Pros
These are the key advantages of being covered by AAA Auto Insurance:
Cons
On the downside, there are a number of possible disadvantages that you might need to consider when making an application to join:
Claims Processing Procedures
There are very specific procedures that you should follow when making a claim with AAA Auto Insurance to reduce the risk of having the claim denied on technical grounds:
Make sure you have the right coverage for your needs. Comprehensive coverage is the fullest for those that need complete service. "Third party only" is a bare minimum that many auto loan providers consider unacceptable. Other options include collision coverage and minimum packages. Read the small print carefully because it has important markers for you.
Ensure that the claim is being paid from the right section of your policy. The policy covers a range of eventualities. But, your accident may not include all those elements. If you get the wrong kind of cover, it may change your premiums next year. Always engage with your claims broker, assistant, or negotiator so you know the right details are being entered into the system.
Do not admit liability. This is the work of the insurer, who will undertake a thorough investigation using expertise and experience. If you make a hasty admission of guilt, it may become difficult to defend the case. The insurer may decide that you deliberately contributed to expanding the claim. AAA Auto Insurance is there to protect your interests. Therefore, they are the best people to help you negotiate with the other party.
Gather as much evidence as possible. If there are photographs, police reports, witness accounts, and interviews, ensure they are given to the authorities at the earliest opportunity. This will prevent disputes at a later stage. Ensure that you are fully compliant with all the laws relating to the state where the incident happened. It might change the way the claim is handled.
Keep in touch with AAA Auto Insurance. In fact, it should be one of the first places that you call after an accident. This will give them notice. They will start their procedures for dealing with any resultant claims right away. Some people opt to use email. That is just fine, but they may also ask for written confirmation of the details.
Company Stability
This is one of the oldest and most respected companies with a substantial portfolio of property as well as a healthy cash flow statement. It is not only a great investment opportunity but also a stable insurer for any motorist who wishes to feel safe on the road at all times.
Value for Price
There is no doubt that even the highest premium will, in the long run, be justified when a claim is made. Many of the incidents that AAA Auto Insurance covers come unexpectedly. The driver may not have the resources or facilities to be able to deal with them. The packages that are on offer are particularly attractive to the following drivers:
Ideal Customers
There are no specific ideal customers for AAA Auto Insurance because the company assesses claims on their own merit. You will be asked to complete a questionnaire. It must be answered truthfully if you wish to avoid being prosecuted for insurance fraud. This is a very important part of the application as it is what forms the contract. Inconsistent details might invalidate the claim later on.
As an example of the achievements that AAA Auto Insurance has recorded over the years, the company was awarded a distinction by the Clinton Administration in 1998 as a Traffic Safety Partner. There are other types of coverage available upon request:
Notes for Potential Customers
The coverage must be in compliance with the minimum requirements of the state in which you live. Some of the various packages available to you include the following:
Discount Packages
There are certain discounts for the following circumstances:
Note that the $250 standard deductible is waived if the accident is with another AAA member and no other party. You will also get further discounts if you sign up for particular services such as the following:
Key Things to Look Out For
It is imperative that you take into consideration some important factors when choosing to order coverage with AAA Auto Insurance.
Annual Rate Checks: It is imperative to ensure that you are on the right premium and on a better deal than before. That means that it is a good idea to call up the AAA Auto Insurance team for a reassessment of charges at the end of the year. There are always offers and discounts that are open to members
Join the AAA Community: Make sure that you engage with the online AAA community. These are people who get services from this company in one way or another. They can provide excellent insight into changed procedures and how you can practically bring down your premiums without changing your basic cover plan
Work on Your Credit Score: In certain situations, a low credit score may increase your premium because you are presumed to be a risk factor. That is why it is important to regularly do checks against your score and take corrective actions where appropriate
Watch Your Deductible: This is one part of the AAA Auto Insurance package that you have control over. You can negotiate it up or down within the limits. If you set it too low, you will increase your premiums unnecessarily. If you set it too high, you might make it very difficult for yourself when making smaller claims or even larger claims. You will have to fork out a large amount of money before the insurer gets involved
Ensure You Are Well Covered: Do not forget some of the other risks that may be appropriate to you but that you have not covered. Things change over the course of the year. You should always take the opportunity to participate in the review process so that you are not effectively short-changed
Report Reduced Mileage: If you have a lower mileage than before, make sure you tell the insurer. AAA Auto Insurance has arrangements to reduce premiums for people who rarely drive or who drive for very short distances. This is because these people have a low risk for breaking down or having an accident
Conclusion
A report on the National Association of Insurance Commissioners platform shows that AAA Auto Insurance is one of the best-rated service providers in the market. Apart from its long traditions of dealing with this industry, the company has come up with a number of products and services that are meant to offer new options for consumers regardless of their needs. We give this insurer a score of 4.5 out of 5 for its reliable service.