About Esurance Auto Insurance
Esurance is a primarily online insurance option that offers customers automobile insurance, as well as home insurance, renters insurance, flood insurance, health insurance, life insurance, and business insurance. The company also provides coverage policies for pets, cell phones, commercial vehicles, motorcycles, ATVs, boats, RVs, travel trailers, snowmobiles, scooters, and golf carts.
The company was founded in 1999 and helped to pioneer the concept of online auto insurance. The company's motto, "Insurance for the Modern World," is fitting, as Esurance is recognized for their development of user-friendly technologies. In addition to providing car insurance online, the company offers several interactive tools and mobile apps, including the ability to upload claim photos instantly, receive appraisal information via video sessions, and receive daily visual updates on repairs. According to Esurance, "convenient car insurance is a click or tap away." It's best suited for individuals who have simple, straightforward insurance needs, desire to maintain control over their own policy details, and prefer the ease of online quotes and customer service interactions.
As one of the top online insurance providers, Esurance was purchased by Allstate in 2011. The two companies, however, continue to function as separate entities. Esurance takes a drastically different approach to business, focusing exclusively on online and phone insurance sales and tools. They offer the same services, but in only 43 states and some only through partnering organizations. While smaller in size, Esurance has still insured over 5.2 million vehicles to date and currently manages nearly one million open and active policies.
Overview of Esurance Auto Insurance Company
Insurance company evaluations are complex, consisting of thorough research in a variety of fields. Ratings companies utilize several different methods when ranking insurance providers in areas like overall customer satisfaction, variety of policy offerings, easy of claims processing, agent interactions and assistance, policy pricing, and more.
Pros
Overall Customer Satisfaction
With its focus on providing customers with a simpler, web-based auto insurance alternative, Esurance provides the best of both worlds: excellent insurance products that clients can count on, as well as innovated, user-friendly technology that allows for increased flexibility while requesting policy quotes, managing coverage options, and filing claims. Esurance is a direct-to-consumer insurance provider, which puts complete power over policy specifics in the customer's hands. Many of the people using Esurance greatly appreciate the ability to manage their coverage whenever, wherever, and however they want.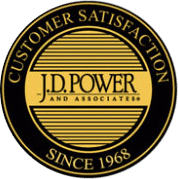 J.D. Power, a globally recognized forerunner in consumer feedback, review services, and date and analytics, recently recognized Esurance for out-performing all other competition in overall customer satisfaction in California. The insurance company was announced as the J.D. Power "Highest Customer Satisfaction Among Auto Insurers in California" recipient in July of 2017.
This significant recognition was released as part of the J.D. Power 2017 U.S. Auto Insurance Study which assessed responses from 45,624 auto insurance customers. The study was conducted between the months of February and April and closely examined customer satisfaction in five separate categories. In order of importance, the categories considered for this award were:
Esurance president, Jonathan Adkisson, attributed the company's success to its continued focus on customer care and ever-evolving approach to customer needs. He had the following to say in response to the award: "Esurance is changing insurance for the better. Insurance for the modern world is simple, fair, affordable – and involves relentless focus on the customer." Adkisson was pleased to see that Esurance customers in California recognized the company's efforts to deliver quality service at affordable rates. He concluded by saying that their "customers have peace of mind to enjoy their lives without worry because they are protected with Esurance."
Esurance asserts that they make customer satisfaction their number one priority in order to continually improve the experience of their clients. They seek to utilize the latest technological advancements to provide their customers with competitively-priced coverage options, a more effective and stream-lined experience, and access to highly-trained and knowledgeable insurance experts. And, according to review information on the official Esurance website, insurers generally agree that the company's efforts are working.
In addition to being ranked highest in consumer satisfaction among those insured in California, Esurance has an average overall customer rating of just fewer than 4.5 stars listed on their website. This rating is based on a total of 4,495 unedited reviews written by real policyholders and collected by an unbiased, independent third party company.
Shopping Experience and Price
In the J.D. Power 2017 U.S. Insurance Shopping Study, Esurance was awarded a total of 840 points on a 1,000 point scale. The study specifically assesses the auto insurance shopping experience, as well as customer purchasing behaviors and satisfaction. J.D. Power measured customer satisfaction in three separate categories. In order of importance, the categories considered for this award were:
The study assessed responses from over 16,400 shoppers who requested quotes for auto insurance policies, as well as 50,000 customer evaluations taken during April, July, and October in 2016 and January 2017. While Esurance was 39 points away from the number-one spot, it was only two points below the industry average of 842. The company also received a higher ranking than other popular companies, including Progressive (831), Allstate (833), and GEICO (839).
Esurance is also committed to making it easy for customers to save money by taking advantage of certain promotions and for demonstrating safe driving practices. The company offers a wide variety of auto insurance policy, driver, and vehicle discount opportunities, creating the potential for policy holders to lower their monthly bill over time. Some of the most popular and widely used discounts include:
Available Auto Insurance Offerings
While Esurance is best known for insurance products like auto insurance, home insurance, renters insurance, and motorcycle insurance, the company actually offers coverage for the following as well:
This extensive coverage list makes Esurance a credible option for customers with a variety of needs. Many of these secondary coverage options, however, are provided through partnering companies, not Esurance itself.
It's also important to note that Esurance is not licensed to provide coverage in every state. Policy availability varies per service so some customers may be unable to get the amenity they need depending on where they live. For example, car insurance is only available in 43 states; individuals residing in Alaska, Delaware, Hawaii, Montana, New Hampshire, Vermont and Wyoming are unable to receive coverage. Likewise, motorcycle insurance is only available in the following 11 states:
Additionally, Esurance home insurance coverage is only available in 31 states and renters insurance is available in only 21 states. This can be particularly problematic for individuals seeking to bundle their policies, as all of the services they need may not be offered in the state where they reside. Esurance does, however, encourage potential customers living in excluded states to check the website regularly. The company is continually expanding and plans to add more coverage locations over time.
Company Stability
When it comes to auto insurance, customers want to know that the company they've selected is financially stable enough to remain in business long-term and pay for any potential claims. This is an area in which Esurance exceeds the standard.
While managed separately, Esurance is officially owned and backed by Allstate, the largest publically held personal lines insurer in the United States. Allstate is a Fortune 100 company with total assets exceeding $130 billion and has been in business for almost 90 years.
Esurance's affiliation with Allstate makes it a very reputable multiline insurance provider. The company regularly receives first-rate industry knowledge and excellent economic stability through their owner. As a result, A.M. Best, a leading independent insurance news and rating organization, gave Esurance a financial strength rating of A+. This rating means that Esurance has the financial capability to handle all of the customer claims they receive and that insurers can expect the company to remain in business for the foreseeable future.