About Travelers Auto Insurance
The Travelers Companies, Inc. is a leading property casualty insurance provider in the United States, Canada, Ireland, Brazil, and the United Kingdom. The company offers both personal and commercial customers a variety of services, including auto insurance, home insurance, renters insurance, and specialized risk control. It also provides personal policies for condos, landlords, boats, and special events, as well as business policies for commercial auto and trucking companies, general liability, and workers compensation. Most of the available coverage is sold through independent agents and brokers.
The company was founded on April 1, 1864 by James G. Batterson. He and several other business men sought to provide a solution for the rising need for accident insurance in their town, Hartford, Connecticut. Batterson remained president of the company until his death in 1901. Travelers later merged with The St. Paul Companies Inc., originally established by Alexander Wilkin, on April 1, 2004. The resulting company officially changed its name to The Travelers Companies, Inc. in 2007.
Today, The Travelers Companies Inc. is the second largest commercial property casualty insurance writer and the third largest personal insurance through independent agents provider in the United States. Over the years, the company has received significant praise, including the following:
Overall Customer Satisfaction
Travelers has been in business for over 160 years, making it one of the oldest insurance companies in the United States. During that time, it has become recognized as one of the very best property casualty insurers in the industry. The company attributes this success to their dedication to quality customer care and service. In fact, they go as far as to describe themselves as the "insurance company that cares."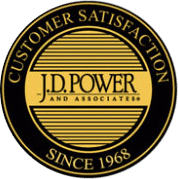 While this may well be the case, Travelers actually trends slightly below the industry standard for customer satisfaction. J.D. Power, a globally recognized forerunner in consumer feedback, review services, and date and analytics, assessed responses from 45,624 auto insurance customers during their 2017 U.S. Auto Insurance Study. Data was collected between February and April 2017 and included customer satisfaction ratings in the following five categories:
J.D. Power reported on a total of 11 regions, seven of which included Travelers. The company ranked lower than the industry standard in the Southwest Region, Southeast Region, New York Region, New England Region, Florida Region, and the Central Region. While Travelers missed the mark by only a small margin in most areas, the company received particularly poor customer satisfaction feedback in the Central Region, where Liberty Mutual was the only other auto insurance company to receive a lower ranking.
Travelers does, however, have an A+ rating from the Better Business Bureau. It also received the "Buyer's Choice Award" from Business Insurance in 2013 for customer service excellence in both workers compensation and commercial auto insurance coverage.
Travelers Claims Process: Room for Improvement
The way Travelers handles auto insurance claims may be where the company struggles most. In the J.D. Power 2017 U.S. Auto Claims Satisfaction Study conducted November 2016 through August 2017, Travelers received a rating of 851 out of 1,000. This was 7 points below the industry average of 858 and a whopping 50 points below Amica Mutual, which was the highest ranking auto insurance company in the study.
J.D. Power evaluated 12,228 auto insurance customer responses. Only those who had completed the claims process within the six month period prior to the assessment were including in the study. Experts in the field examined and assessed customer satisfaction in the following six categories:
While Travelers states that their claims handling is fast, fair, and effective, many of the company's negative reviews cite poor customer services and a slow claims process as sources of considerable dissatisfaction. The company has, however, established a process that should be fairly simple to initiate and manage. Customers can file and manage claims via the online portal, the Travelers mobile app, or on the phone with a representative.
Good Shopping Experience and Excellent Policy Discounts
In the J.D. Power 2017 U.S. Insurance Shopping Study, Travelers was awarded a total of 844 points on a 1,000-point scale. The study carefully assessed the auto insurance shopping experience, as well as customer purchasing behaviors and satisfaction. Overall customer satisfaction was measured in three separate categories:
The study evaluated responses from more than 16,400 auto insurance shoppers who requested policy quotes and 50,000 customer evaluation surveys administered during April, July, and October in 2016 and January 2017. While Travelers received 35 fewer points than Erie Insurance, the company in the number-one spot, it was above the industry average of 842. It's worth noting that Travelers did score higher than many other popular companies, including Progressive (831), Allstate (833), and GEICO (839).
Travelers makes it easy to get an auto insurance quote quickly via their online system or by speaking directly with a sales representative. The company is also committed to providing an inexpensive solution to customers, with rates below the national average. Additionally, Travelers does an exceptional job providing new customers with important auto insurance information, such as basic terms and their meanings. This is great for individuals less familiar with the industry or who are shopping for auto insurance for the first time.
Travelers also offers excellent driver discounts. In fact, customers can save an average of $533 by switching their coverage to Travelers when they take advantage of the various money-saving opportunities the company has to offer. Here's a quick breakdown of some of the best discount options Travelers has available.
Available Auto Insurance Offerings
While Travelers is best known for providing customers with quality insurance products like auto insurance, home insurance, and renters insurance, other coverage options include:
This list makes Travelers a viable option for customers seeking coverage in multiple areas, but the company truly excels in auto insurance. Not only do they provide standard services, such as liability, collision, and personal injury coverage, but Travelers offers a wide variety of additional policy options as well. This allows customers to easily customize their policy to suit their individual needs. Here's a quick breakdown of the company's most popular auto insurance offerings.
Long History of Financial Stability
One of the most important factors that customers consider when choosing an auto insurance company is financial stability. Financial stability indicates the overall health of the business; a high financial rating means the company is capable of paying potential claims, can manage more risk, and is in no danger of closing anytime soon.
The Travelers Companies Inc. meets and exceeds expectations with its considerable financial strength. In addition to being a historically reputable insurance provider, it's the only property casualty insurance writer that's been added to the Dow Jones Industrial Average. Travelers is also one of the only financial services companies in the Dow. Company assets total over $100 billion, with approximately $27 billion in revenue. Additionally, the company employs roughly 30,000 individuals worldwide and has about 13,500 independent agents and brokers working throughout the United States, Canada, Ireland, Brazil, and the United Kingdom.

Accordingly, A.M. Best, a leader in independent insurance news and ratings, awarded The Travelers Companies Inc. an A++ rating. This is the highest possible rating and means that the company is financially capable of handling customer claims. In addition to A.M. Best's vote of confidence, Standard & Poor's, an American financial service company and credit-rating agency, gave The Travelers Companies Inc. an AA rating. This strongly indicates that Travelers is a credible option for customers seeking long-term and financially reliable auto insurance.