About Titan
Titan is an affiliate of the Nationwide Insurance Company and markets itself as a discount car insurance provider. Boasting rates as low as $1 per day, Titan offers both personal and commercial vehicle insurance. The organization was founded in Michigan in 1991. It allows its customers to purchase insurance over the phone, through a local agent, or online. Titan's area of focus seems to be high-risk drivers or drivers required to carry an SR-22. They offer what's called "non-standard" insurance.
What Does Titan Offer?
Titan is focused on providing discount insurance to high-risk drivers. But, they offer a range of coverage options from the minimum legally required coverage to full coverage. Here is a closer look at the various types of coverage available through Titan:
Titan also offers the following types of additional coverage that can be added to your policy if desired.
Finally, Titan car insurance offers a number of ways to save. The following discounts are available.
Customer Satisfaction
Titan did not rank among the top 26 car insurance providers in the J.D. Power 2017 U.S. Auto Claims Satisfaction Study or in the top 22 car insurance providers in J.D. Power's 2017 Insurance Shopping Study.
A 2016 Complaint Ratio Report by the National Association of Insurance Commissioners shows that the ratio of Titan's U.S. Market Share of closed complaints compared to the company's U.S. Market Share of premiums was quite high at 2.06. A complaint ratio of 1.0 is considered to be average. 0.0 is considered to be very low. 2.0 is considered to be very high.
The Better Business Bureau, a non-profit that monitors U.S. business performance, gave Titan a C+ rating. An "F" rating is the worst rating possible. An "A+" rating is the best rating possible). However, there was only one complaint lodged against Titan on the Better Business Bureau website at the time of writing.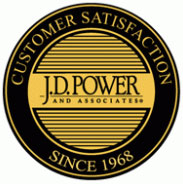 Claims Processing
Titan does not provide a step-by-step walk-through of the claims process. But, when an accident occurs they promise to work hard to process claims efficiently so that their customers can get back on the road as quickly as possible. Here are a few things to know about filing a claim with Titan.
Company Stability
Because Titan is a subsidiary company of Nationwide, their stability is largely tied to Nationwide's success and interest in maintaining them as an affiliate. Titan received an A+ (Superior) rating from A.M. Best, one of the leading insurance rating agencies in the United States. However, A.M. Best downgraded the outlook rating for Nationwide Mutual Insurance and its subsidiaries from "stable" to "negative" in October of 2017, citing unprofitable trends in underwriting performance and "exposure to natural disasters due to its expansive market presence."
In 2014, it was announced that Nationwide planned to combine all of its subsidiaries under the Nationwide name. It appears this plan may have been abandoned since as of late 2017, Nationwide continued to operate more than 50 affiliated companies. Whether Titan is eventually rebranded or not, it is likely to remain a part of the Nationwide family of brands. Nationwide is a Fortune 100 company and is one of the largest insurance and financial services companies in the world.

Value for Price
Although Titan markets itself as a "discount car insurance provider," it is unlikely to offer the most affordable prices on the market for most consumers. However, drivers who are considered to be high-risk may find that Titan's "non-standard" underwriting offers more competitive rates than other more traditional insurers.
The discount options provided by Titan can also help shoppers save. In addition to lowering rates for good students, mature drivers, and military service members, Titan offers several more unique ways to lower costs such as the farm use discount, prior carrier discount, advance quote discount, and double deductible program. Several of these savings options are uncommon in the insurance industry and especially hard to find in an insurer willing to work with high-risk drivers.
Who is this best for?
Titan's non-standard underwriting practices allow the company to insure high-risk drivers. Combining that with the company's discount options makes Titan an attractive option to those with less-than-stellar driving records or those who want to purchase insurance only to meet their state's minimum coverage regulations.
Titan may be a good fit if any of the following apply to you.
What to look out for
Because Titan is a discount auto insurer, there are several features they do not offer to their policyholders. Titan customers are not able to file or track claims online, and their website does not offer a comprehensive assessment of what to expect in the claims process. Some consumers have reported that Titan continued to charge them even after their policies were cancelled, and others said the company raised rates quickly after they signed on.
Finally, if you have selected Titan as your insurance provider simply to meet minimum state requirements or to get the cheapest insurance possible with a high-risk driving record, your policy will likely provide inadequate coverage in the event of a serious or severe accident.
Conclusion
As a subsidiary of Nationwide, Titan provides non-standard insurance to high-risk drivers who face difficulty finding coverage elsewhere. Titan advertises themselves as a discount insurance provider and offers a number of unique discount options, but they are not likely to be the most affordable insurance option for those with clean driving records. Although Titan customer satisfaction ratings leave something to be desired, they offer a needed service for those with challenging driving records and customers who simply want to meet legally mandated insurance coverage minimums.