American Family Auto Insurance Review
American Family is the nation's ninth-largest motor vehicle insurance company. That's especially noteworthy as it is not available in much of the country. However, if you live in the Midwest, Pacific Northwest, some Western states or Georgia, you can avail yourself of the company's auto and other insurance products. American Family insurance is not available in New England, California, the Mid-Atlantic states and most of the South, including Texas.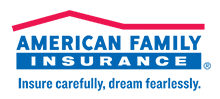 Overview of American Family Auto Insurance Company
Pros
What Makes American Family Auto Insurance Stand Out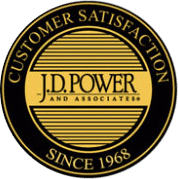 When customers experience issues with their automobile insurance, it generally involves the claims process. That's not the case with American Family, which is rated "excellent" by the international marketing information services company J.D. Powers and Associates. American Family is proud of the cutting-edge technology it uses to enhance the customer experience.
Approximately 86 percent of customers intend to renew their policies with American Family.
As with claims, American Family's customer service record is outstanding.
The company lives up to its motto, "All your protection under one roof."
Types of Car Insurance Available
American Family offers all the standard types of car insurance and works with customers to find the types of insurance that best meet their individual needs. Here are the basics:
Offerings
American Family touts itself as providing a customized approach to car insurance. Besides standard auto insurance offerings, American Family has policies or additions to policies addressing the needs of certain customers and giving an extra layer of protection to others. These include:
Stability
American Family Auto Insurance has been in existence since the 1920s. It began in 1927 as the Farmers Mutual Automobile Insurance Company of Madison, Wisconsin. Fast forward several decades, and American Family assets surpass $1 billion by 1981. Today, its annual revenues are $8.8 billion, and it's the fourth-largest Wisconsin-based insurance company and ranks number 315 on the Fortune 500 list. American Family employs over 10,000 people, including 3,000 agents.
Discounts
Because American Family offers a variety of discounts, few customers will pay full price for their insurance and many may qualify for several discounts, bringing the cost of their auto insurance down considerably.
Multi-vehicle discount – Insure multiple vehicles with American Family and enjoy a reduction in your premium costs.
Multi-product – Bundle your auto, home and other insurance products with American Family and receive a discount. Customers who rent their home rather than own can qualify if they purchase renter's insurance through American Family.
Loyalty Discount – Remain an American Family customer for a specified period of time and receive the loyalty discount.
Early Bird Discount – if a customer has an active policy with another insurance company and receives a quote from American Family at least seven days before the policy goes into effect, they are eligible for a discount.
Steer into savings – Coming to American Family from a competitor can also get customers an auto premium discount.
Good driver – Drivers who have no claims, violations or accidents may receive a good driver rate reduction.
Low mileage – Don't drive more than 7,500 miles per year? You're eligible for our low mileage savings on your premium.
KnowYourDrive – Not available in every state. This program can help you save as much as 40 percent on auto insurance when you learn improved safety and driving habits and do well during KnowYourDrive evaluation periods.
Defensive Driver – Also available in certain states, the defensive driver discount allows those aged 55 and up to qualify for 5 to 10 percent rate reductions after passing an approved defensive driver course.
Generational – Those whose parents are American Family customers can receive a discount on their motor vehicle insurance.
Auto Safety Equipment – Another state-dependent program, eligible drivers may receive up to a 30 percent discount on their policies if their vehicles have factory-installed air bags.
Young Volunteer – If you're under age 25 and perform 40 hours of volunteer work annually for a certified non-profit organization, your reward – besides knowing you are helping a particular cause – is saving money on your auto insurance.
Teen Safe Drivers – Parents who enroll their teens in this free safety program may receive a discount on their policy when their teen becomes insured.
Good Student – The parents of students with top grades may receive auto insurance discounts when their kids are put on the policy.
Away at School – Students under age 25 at least 100 miles away at college receive savings during the time the car is parked at home. Parents of these students can opt to have the savings on their policy instead.
Customer Full Pay – Pay your bill in full when you purchase it and receive a discount.
Paperless – Save money on insurance when you enroll in paperless billing and policy document e-delivery.
Autopay – Enroll in automatic payments and qualify for a discount.
Sources: