USAA is an insurance, banking, and financial services company offering top-notch insurance coverage to members of the military and their immediate families.
Founded in 1922 as the United States Army Automobile Association, USAA was created as an insurance alternative for Army personnel who were unable to get traditional auto insurance because they were considered high-risk. In 1924, it opened its doors to members of other U.S. Military branches and changed its name to United Services Automobile Association.
Today, USAA offers homeowners insurance, life insurance, property insurance, financial planning services, investment services, and more.
Unlike traditional insurance providers, USAA's services are available only to former and active members of the military and their immediate families. The list of people who may qualify for USAA includes:
Currently, USAA is the sixth largest provider of auto insurance in the United States.
Overview of USAA Auto Insurance Company
Pros
Financial Stability
When you're signing up for auto insurance, you'll want to be sure the provider you choose has the ability to pay out any claims you may need to file. Financial stability ratings measure how likely a company is to be able to pay their debts.
A.M. Best, the oldest and one of the most reputable providers of insurance ratings in the country, gives USAA a financial stability rating of A++ (Superior). This is the highest available rating in their system.
S&P Global, the world's largest index provider (also known as Standard and Poor's), gives USAA their second highest rating of AA+.
Moody's, the New York ratings firm who has been stamping their seal of creditworthiness since 1909, gives USAA their highly-sought top credit rating of AAA.
USAA is unique in their financial structure in that policyholders, not shareholders, are the direct recipients of any surplus profits. Through the use of what USAA calls Subscriber Accounts, members receive an annual payout of funds that aren't needed to maintain the company's financial status. This can help offset the cost of premiums paid throughout the year, and is worth considering as a factor when shopping for auto insurance.
As an additional loyalty incentive, policyholders who have been members for 40 years or more receive a Senior Bonus of an extra ten percent of their account balance each year, along with their regular payout. If membership is cancelled at any point or if the policyholder passes away, the Subscriber Account is paid out in full.
Because USAA members are also the owners of the company, the policyholders themselves insure the financial stability of USAA. As an inter-insurance exchange (rather than a corporation), USAA members essentially insure each other.
Claims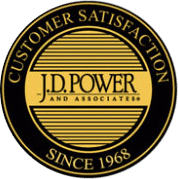 J.D. Power's 2017 Claims Satisfaction Study gave USAA a perfect five out of five rating for overall service—one of only two perfect ratings given in the study.
USAA doesn't have any brick-and-mortar locations, so you won't be able to sit down with an agent face to face. If you need to file a claim, you can do so by phone, online (via the customer portal), or through the USAA mobile app.
It's worth noting that USAA often gets positive feedback about its claims department from customers, which is, unfortunately, not the norm in the insurance industry. Members report that USAA handles their claims quickly and smoothly, likely due to the claims center being open 24 hours a day, 7 days per week.
Shopping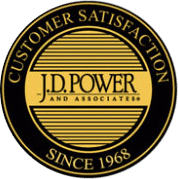 When it comes to the shopping experience, USAA is the leader of the pack.
J.D. Power's 2017 U.S. Insurance Shopping Study gave USAA a stellar rating of five out of five, one of just two awarded in the study. USAA received the highest rating out of the 22 companies ranked, scoring an 887 out of 1000.
This speaks to the exemplary service provided by USAA, as its onboarding process isn't as fast as convenience-first insurers like Geico and lacks the local touch of neighborhood agencies like State Farm. Because of its military-exclusive nature, USAA rarely even appears when comparison shopping for auto insurance; people may not even know that it exists unless they already qualify.
A quick visit to USAA's website shows that finding a quote isn't as easy as clicking through a few pages. Interested shoppers will need to sign up as a member before they'll be able to qualify for insurance, and may need to speak with an agent to get the process completed.
However, shoppers who do qualify to sign up for insurance through USAA can expect to receive some of the best customer service in the industry. USAA's customer satisfaction ratings remain widely unmatched.
Value
USAA is known for offering affordable rates to military families, and it delivers. For qualifying members, USAA's premiums are often among the most competitive on the market.
For most driver profiles, USAA consistently remains one of the most economical options available for auto insurance. This includes young drivers, who are often difficult to insure at a reasonable price.
The only area in which USAA doesn't score high marks is value when insuring families with multiple drivers. USAA's premiums are about 11 percent higher than average for these households. However, you may be able to offset a higher premium with one of more of the following discounts.
Discounts Offered By USAA
Offerings
Along with the standard auto insurance options (collision, comprehensive coverage, uninsured motorist, medical coverage, etc.), USAA offers its members a few excellent money-saving perks.
Satisfaction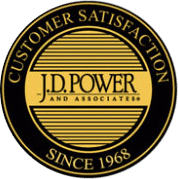 When it comes to overall customer satisfaction, no auto insurance provider compares to USAA.
J.D. Power's 2017 U.S. Auto Insurance Study showed that, no matter the region, USAA remains on top. It's not a tight race, either; across 11 regions, USAA bested the competition by a range of 23 to 69 points.
Areas that customers generally compliment USAA on include policy offerings, billing, and overall customer service. USAA is known for handling the needs of its members with a pleasant effectiveness.
USAA's dominance in the customer service arena is further on display in the claims department, where they received a perfect score from J.D. Power's 2016 Auto Claims Satisfaction Study.
However, overall exemplary customer service doesn't save USAA from receiving its fair share of complaints. About an average number of complaints about USAA are placed to the BBB and state regulators each year compared to its competitors.
That being said, USAA still remains among the best of the best for those who qualify. Its customer service and loyalty to its members make it a terrific auto insurance option for military members and their families.
Sources:
Get a quote

1.855.283.2631