About Chubb Auto Insurance
Chubb is the largest commercial insurance company in the United States, as well as the largest publically traded property and casualty insurance provider in the world. The company's clientele is diverse and includes individuals, middle-income families, farmers, high net worth persons, affinity groups, small businesses, mid-sized companies, multinational corporations, and other insurers seeking reinsurance coverage. With branches in 54 different countries and territories, successful individuals, families, and businesses of all sizes and from all over the world have come to depend greatly upon Chubb's superior and extensive financial lines writing services.
While Chubb primarily provides commercial and personal property and casualty insurance, they also offer a large variety of personal accident and supplemental health insurance, life insurance, homeowners insurance, auto insurance, specialty personal insurance, and asset protection services to clients globally.
Approximately 36 percent of Chubb's business takes place internationally, but the company's roots are in New York City. Thomas Caldecot Chubb and his son Percy established the company, which began as Chubb Corporations, in 1882. The father-son team insured ships and cargoes and become extremely proficient at assisting their policyholders in disaster prevention, a quality the company still maintains today. Chubb was incorporated in 1967, listed on the New York Stock Exchange in 1984, and received a number of awards and recognition throughout the years of its operation, including ranking 186 on Ford's Global 2000: Growth Champions list and the Readers' Choice award for "Best Admitted Property/Casualty Insurance Company" by Business Insurance in 2007.
As one of the leading insurance providers in the United States, Chubb was purchased by ACE Limited in 2016. ACE Limited, established in 1985 in response to a need for better commercial coverage, is another global insurance company that serves some of the largest multinational companies in the world. Together, the two companies continued as Chubb.
Our Rating
Effectively evaluating insurance providers is complicated and requires a thorough assessment of various factors. Rating and review companies use a combination of ranking methods, including evaluating overall customer satisfaction, variety of policy offerings, ease of claims processing, agent interactions and assistance, policy pricing, and more.
Pros
Overall Customer Satisfaction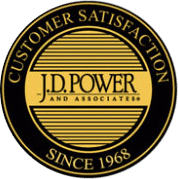 While Chubb has yet to receive recognition for its auto insurance policy offerings, the company has been earning great notoriety when it comes to overall customer satisfaction in the commercial setting. J.D. Power, a globally recognized forerunner in consumer feedback, review services, and data and analytics, awarded Chubb a total of 783 out of 1,000 possible points during their 2017 Large Commercial Insurance Study. The study assessed overall insurer customer satisfaction and was based on input from 2,506 oversight professionals and, or employees. XL Catlin was the only commercial insurer to score higher than Chubb, which received an official J.D. Power rating of "Better than Most" providers in the United States and Canada.
Chubb also received a total of 830 out of 1,000 possible points in J.D. Power's 2017 U.S. Small Commercial Insurance Study, which was based on responses from 3,312 insurance decision-makers. The study was conducted between the months of April and June 2017 and closely examined overall customer satisfaction based on five separate factors. In order of importance, the factors considered for this award were:
Additionally, a 2016 study conducted by Insure.com, a source of quality insurance information for over 25 years, compared 15 of the largest homeowners' insurance companies in the United States. They surveyed over 4,000 policyholders, inquiring specifically about their overall satisfaction with the insurance companies in question. Chubb was ranked third overall, with an 84.4% customer satisfaction rating. Further, the survey found that an overwhelming 91% of home insurance customers would recommend Chubb's services to their family and friends.
Chubb's North American Commercial and Personal Insurance branch president, Paul Krump, attributes the company's high customer service ratings to the company's continued focus on customer service and their personalized approach to meeting customer needs. In his opinion, "exceptional service and expertise are hallmarks of the Chubb brand." He also expressed that the company takes "great pride in providing industry services and solutions and are constantly looking for ways to make it easier for partners to do business with [them]."
Feedback on the Chubb Claims Process
Chubb is dedicated to providing policyholders with expert insurance claims management and, as a result, is well-regarded as a leader in claims handling. What do policyholders like most about the way Chubb deals with insurance claims?
While Chubb has not been formally recognized for their management of auto insurance claims specifically, Advisen, an industry-leading provider of commercial insurance data, media, and technology solutions, acknowledged the company for property management and professional liability claims management in 2018. The Advisen Claims Satisfaction Survey from 2017 also honored Chubb for being the only insurance provider recognized by brokers as the number one carrier for claims handling in multiple categories.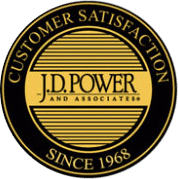 Additionally, J.D. Power awarded Chubb 887 out of 1,000 possible points during their 2018 U.S. Property Claims Satisfaction Study. Only one other company, Amica Mutual, scored higher than Chubb, which achieved an "Among the Best" rating. The study assessed responses from 6,572 homeowners' insurance customers who had filed claims and was conducted between the months of January and November 2017. It closely examined the following five factors, in order of importance:
Chubb received a total of 880 out of 1,000 points and a "Better than Most" rating during the same study conducted during the prior year. The company was ranked fourth overall, their score coming in just 13 points below Amica Mutual and The Hanover, which both tied for first.
Shopping Experience and Price
While Chubb is likely best known for their commercial and personal property and casualty insurance, the company actually offers a huge assortment of coverage for a variety of customer needs. The company prides itself on providing personalized policies, which is a huge plus for individuals interested in customizing their auto insurance coverage or bundling multiple services. Here's a quick breakdown of Chubb's primary policy categories, as well as the most common coverage offered within each:
Available Auto Insurance Offerings
With precision craftsmanship perfected over decades of industry experience, Chubb has developed some of the best insurance coverage available for individuals, families and companies of every size. According to Chubb Chairman and CEO, Evan Greenberg, "the Chubb name carries [a] promise of superior services, underwriting and execution," which allows the company to meet the vastly varying needs of customers everywhere.
Chubb's insurance product portfolio is one of the largest in the world. In fact, they offer over 200 distinct commercial insurance and reinsurance products and services alone, without even taking into consideration the personal coverage options they provide.
While auto insurance isn't Chubb's primary service, the coverage they offer is unique and extremely customizable. The company puts their customers "in the driver seat," allowing them to create the policy that best suits their individual needs. In their opinion, all auto insurance policies are not made equal. They offer standard options, like liability coverage, comprehensive coverage, and collision coverage, but feel the Chubb Masterpiece auto insurance products stand apart from others' for the following reasons:
Company Stability
Auto insurance policyholders should take significant interest in company stability when selecting an insurer. This is important, as businesses do fail over time and not every company can sustain long-term financial success. After all, what good is an insurance provider if they are unable to pay potential claims?
Chubb is a very reputable multiline insurance provider, so this is an area in which the company meets and exceeds every standard. This insurance provider has over 135 years of experience in the industry and a long history of success and growth. After being assimilated by ACE Limited in 2016, the resulting parent company, Chubb Limited, has established excellent financial strength and stability. Not only is Chubb Limited an S&P 500 company listed in the New York Stock Exchange, it has more than $167 billion in assets and a total capital of $64 billion. The latter number reflects the company's ability to take on financial risk. There are approximately 31,000 people employed by Chubb worldwide and the company fruitfully maintains several executive offices, locations including Zurich, London, and New York City.
With its significant assets, first-rate industry knowledge, and excellent economic stability, it's no surprise that Standard & Poor's, the world's leading index and credit ratings provider, gave Chubb's operating companies financial strength ratings of AA. A large part of this rating speaks to the company's enterprise risk management process, which allows Chubb to manage risk with discipline, exposure accumulation, and conservative asset investments.
Additionally, A.M. Best, a leading independent insurance news and rating organization, awarded Chubb a financial strength rating of A++. Both of these ratings mean that Chubb has the financial capability to handle the customer claims they receive and that the company will remain in business for the foreseeable future.