About GEICO Auto Insurance
GEICO's motto, "15 minutes or more can save you 15% on car insurance" is a catchy way of helping consumers remember what they stand for. GEICO, or Government Employees Insurance Company, was originally created to serve government workers, members of the armed services, and their families. Founded in 1936, this company saw many movements and changes with the founder and his wife moving to Washington, D.C. to better serve and understand how to create policies that were relevant to a high number of federal employees. It should be noted that GEICO is not a government organization but rather a private corporation. One of the biggest moves came in 1996 when Berkshire Hathaway (Warren Buffet's company) bought GEICO. Since the acquisition, GEICO has become the second largest automobile insurer in the United States.
What does GEICO offer?
GEICO is on the lower end of the cost scale, providing several discounts and affordable policies. The coverage GEICO offers include:
Customer Satisfaction
In a J.D. Power 2017 Insurance Shopping Study, consumers rated GEICO as average. The rating factors included: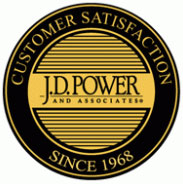 J.D. Power also conducted a U.S. Auto Claims Satisfaction Study survey (2017). It was concluded that GEICO "Better Than Most" or above average. Factors included:
While GEICO may need to improve their communication and information for consumers looking to learn more about GEICO's automobile insurance, their actual service scored quite high. Aside from the repair process, everything else ranked above average.
Claims Process
GEICO wants their policyholders to get through the process quickly and with minimal stress. They even work to get your claim resolved within 48 hours! To achieve that, they:
Company Stability
GEICO is available in all 50 states and is one of the top insurance companies. They spent over $1 billion in advertising in the early 2010's and have become well-known due to their catchphrases and characters (ex. "So easy, a caveman could do it"; GEICO gecko, GEICO "wheeee" pig, etc.). Additionally, being part of the Berkshire Hathaway group, that earned $223.60 billion in revenue in 2016, has over $620 billion in assets, and is the 7th largest company in the S&P 500 Index, leaves GEICO (and hopefully consumers) in good hands.
Value for Price
GEICO is also a direct-to-consumer company, meaning they don't employ an additional agent, or middleman, to exchange communication between the consumer and the company. This gives GEICO the ability to keep costs down. GEICO also is excellent at rewarding drivers that don't have collisions on their records. They keep the prices quite low, especially when compared to other automobile insurers. They also offer plenty of discounts and incentives.
Who is this best for?
GEICO is one of the more affordable automobile insurance companies and is particularly beneficial for drivers with clean records. It's also great for consumers who prefer to compare and do business online rather than having to work with agents.
GEICO provides discounts for many different circumstances. This includes discounts for safety features like airbags and antilock brakes, good student discounts, multi-car discounts, new car discounts, and even electronic payment discounts. If you're been free of accidents for the last 5 years or more, you're also entitled to a discount. If you take defensive driving or have daytime running lights, you're also eligible for a discount.
Because GEICO was created with federal workers in mind, federal employees and military (active or not) get additional discounts. However, you must be a GS-7 or higher to get the higher discount. Also, if you're a member of certain alumni associations or federal groups, you can receive a discount.
What to look out for
Remember that GEICO doesn't have agents or a middleman to work with. If you want personalized services, you may have difficulty. Additionally, if you've been involved in an accident in the past three years, you will have to pay a high price. Claims aren't handled all too well due to not having an agent to look at for you. Additionally, GEICO doesn't offer GAP insurance which is extremely useful if you've got a new car or a large automobile loan. Some coverage incentives aren't offered or are extremely limited in certain places. Be sure to consider that and consider how many GEICO repair service options are in your area.
Conclusion
Some of the options mentioned are not available in all markets. As with anything, the best way to be certain that you're getting the most value is to analyze what is important to you and weigh your options. GEICO is definitely one of the cheaper insurance companies and really can get you 15% off or more on car insurance within 15 minutes. If you like your quote, you have the option of buying it the same day. As always, check what is and isn't offered to you in your state. If you have a record or want to always have a direct relationship with an agent, GEICO may not be the best option. However, if you have a clear driving history and don't mind using the internet for most of the business, GEICO is definitely a must try.