Maryland is a mandatory vehicle insurance state, meaning that any vehicle operated in the state has the following minimum required liability coverage amounts: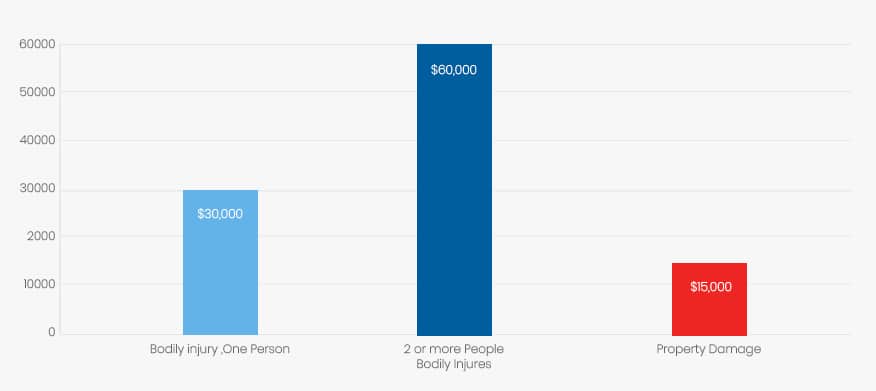 | | |
| --- | --- |
| Coverage | Minimum |
| Bodily injury, one person | $30,000 |
| 2 or more people bodily injuries | $60,000 |
| Property Damage | $15,000 |
Additionally, the insurance you purchase must be licensed to do business in the state of Maryland
Ways Driving in Maryland is Unique
Providing proof of auto insurance in Maryland:
Maryland vehicle insurance mandate
There are various fines and penalties for driving without insurance in the state of Maryland. These include:
Note: If you have had any of the above situations occur or you have an uninsured vehicle, you may contact the Insurance Debt Reduction Program for assistance.
Turn your license plates in before cancelling insurance.
You may turn your vehicle's license plates in at any Maryland Motor Vehicle Administration office prior to cancelling your auto insurance. If you do not turn your plates in first, you may be charged a fee by both tag and title companies. This must be done when you sell or transfer ownership of the vehicle as well. The state also advises getting a receipt from the MVA when you turn the plates in.
If you move outside the state of Maryland, and forget to return your license plates:
you must contact the Maryland Motor Vehicle Administration with the following info:
If you move into the state of Maryland and wish to continue insurance coverage from your previous state:
you must contact your insurance company to get your policy converted to a Maryland policy. You must also make sure your insurance company is licensed to do business in the state of Maryland.
If you have trouble getting insurance:
You may contact the Maryland Automobile Insurance Fund, or MAIF, for assistance. They provide help to drivers who have been denied basic coverage by two or more insurance companies, or have been cancelled by one.
How does Maryland measure up on automobile insurance rates nationally?
Maryland rates are around 15th in the nation on premium rates, so you can expect to pay higher than the average amount for car insurance here. For example, the average driver can expect to see a 6-month policy rate of at least $853 on a combined average premium where the national average is around $817.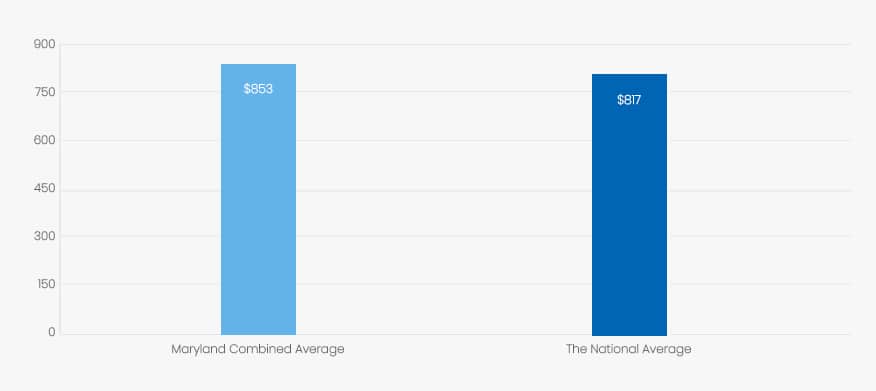 To get more specific, we compared drivers in the top 3 most populous Maryland cities. For our research, the cities of Baltimore, Columbia, and Germantown were used:
A 45-year-old married home-owning female driving a 2012 Honda Accord used mainly for commuting to work/school around 30 miles round trip 5 days weekly could expect to pay as much as $1432 or a 6-month liability insurance policy in the city of Baltimore, Maryland. The same driver in Columbia, Maryland could expect to pay $656 on a similar 6-month policy. In Germantown, Maryland the same driver could spend $988 for the full 6 months on the same type of policy.
As you can see, rates fluctuate drastically based upon your garaging location in the state of Maryland!