There are many car insurance companies out there. Through them, you can get auto and motorcycle insurance. One such firm is the Dairyland Insurance firm. In this article, you'll learn about the Dairyland Insurance company and everything about it. That way, you can know whether you should purchase insurance from it or not.
About Dairyland Insurance Company
Dairyland Insurance was founded in 1953. It offers regular as well as non-standard motorcycle insurance and auto insurance to the people residing in the 43 states of America. The specialty of this company is that it also provides insurance to non-standard drivers along with all kinds of riders and drivers. The non-standard drivers are the ones that are hard to insure. They are considered a high-risk category.
The company is a subsidiary firm of Sentry Insurance Group, which is a national insurance firm. Sentry Insurance acquired Dairyland in the year 1966. During this time, Sentry also started providing motorcycle coverage to customers. And, in 1975, the coverage was also available via the independent insurance agents of Dairyland.
Dairyland provides business and personal insurance products and services. They do so all over the United States of America. The company has its headquarters in Stevens Point, Wisconsin. The company is also listed on NAIC (National Association of Insurance Companies). Dairyland Cycle is renowned for sponsoring manifold racing teams and motorcycle events. These include the Road America AMA (American Motorcyclist Association) and AMA Superbike Road Racing Series.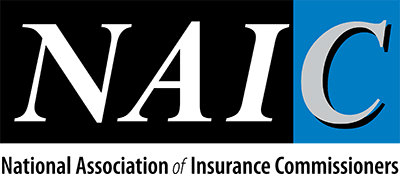 Auto Insurance
The auto insurance policy of Dairyland offers property damage and bodily injury liability. It also offers personal injury protection, medical payments, comprehensive, and collision. The coverage options in each of these offers differ according to the state in which you reside.
The SR-22 insurance is provided to high-risk drivers. Such drivers may have multiple driving violations, DUIs, or several accidents. It also includes drivers who require a monetary obligation to file with their state's Department of Insurance. This includes people like teen drivers or DUI convicts.
There is also non-owner car insurance, which is offered to people who drive on a regular basis but do not own the vehicle they drive. Customers can also attain SR22 documentation on a non-owner policy. This is less costly as compared to the standard auto insurance policies for people who need to file for SR22.
Discounts
Dairyland offers varied discounts on its auto insurance to customers. These include advanced quote, multi-car, and payment frequency discounts. There are also transfer, homeowners', anti-theft, and defensive driving discounts.
The advanced quote discount is for those who get a quote before the start of their policy. It is only applicable for those who get a quote a minimum of a week beforehand. The transfer discount is for having insurance a minimum of 6 months prior to accepting the services of Dairyland. The anti-theft discount is for those with approved anti-theft equipment in their vehicles. The defensive driving discount is for people who take an approved course for driver safety.
Motorcycle Insurance
Besides auto insurance, Dairyland also offers motorcycle insurance to its customers. This insurance is available for all brands of bikes. They include Suzuki, Harley-Davidson, and other famous brands. Additionally, it also offers insurance on scooters and mopeds.
Dairyland offers a wide array of coverage. It includes roadside assistance, actual agreed value options, and special equipment. There is also comprehensive, trike, and vintage and custom motorcycle coverage. Accessories, labor, and towing expense coverage are available as well. It also includes standard coverage choices. These include trip interruption and rental reimbursement coverage. They also cover physical damage and bodily injury liability. Uninsured motorist property damage is also covered.
The company provides insurance to underinsured or uninsured motorists. The coverage details differ from one U.S. state to another. This means each of the Dairyland insurance policies is customized as per the requirements of your state.
Moreover, Dairyland provides many additional permanent and temporary coverage options. They include excursion diversion. It provides coverage for many expenses. They include food, transportation, lodging, and towing. This is handy in case you have met with an accident over 100 miles away from home. There is also the Visit USA Program. It provides riders who have come to America to tour the country on their motorcycles with temporary insurance.
Discounts
As with its auto insurance, Dairyland's motorcycle insurance also has accompanying discounts. These are offered for home ownership as well as multiple motorcycles and rider group membership. You can also get a discount for motorcycle safety course completion.
Additionally, the company offers group discounts to the riding members of the Bandit Buck Rewards program. It is carried out by BikeBandit.com. Under this scheme, Dairyland provides a 10% discount to the members who have received a Dairyland cycle quote or policy. One option allows the bikers to get repairs with the manufacturer's original parts or equipment.
Insurance certificates
Dairyland also provides FR44 or SR22 certificates if necessary. These certificates are mandatory in certain states. They are given in case you have a conviction or violation. This may include driving when you have a suspended license, DUI conviction, an at-fault accident, or reckless driving. In most American states, Dairyland can issue the FR44 or SR22 certificate on the same day of your appeal. But, the specific details might differ from one state to another.
Customer Satisfaction
A lot of people are satisfied with the insurance products and services of Dairyland. The bi-lingual customer support service offered to policy holders has benefitted them a lot. People praise the user-friendly website of this firm, which is easy to navigate. The car insurance quote tool on the website of Dairyland allows you to find out whether or not the policy is suitable for you.
But, some policy holders have put their grievances online. They mostly relate to customer service problems. Some people also complain that certain perks are not available in every state. Plus, they say that the company does not possess any online claims reporting options.
According to BBB (Better Business Bureau), Sentry, the parent firm, has 13 negative reviews with a total of 109 customer complaints. Customers complain about the difficulty they are facing in canceling their policies. Some face problems in paying their claims. Among these, non-standard insurers have the most grievances. These are the people who have met with accidents with the insured drivers of the company. One of the reasons behind this is the high-risk nature of the drivers insured by Dairyland.

Claims Processing
You can access the claims' services of Dairyland Insurance any time of the day via telephone since it is available 24/7. The telephone line is toll-free and can be used for all types of claims. However, Dairyland does not have an option for reporting claims online.
Unlike other insurance providers, Dairyland does not employ an affiliated repair network. Rather, it works with the repair shop chosen by the customer. This is offered by every insurer. However, an affiliated network repair shop is generally known for its extra perks.
Dairyland provides a nice summary of its claims service on its website, promising that it will fulfill your claims fairly and quickly. And, even if you don't find a lot of details, you'll certainly find a lot of promises that the claims processing is smooth and easy.
Company Stability
Sentry Insurance, the parent firm of Dairyland, has an A+ rating from A.M. Best, which is an insurance rating institute. Additionally, Sentry Insurance has also received an A+ rating with the Better Business Bureau (BBB).
However, the company does not have a certification from BBB. As such, it is difficult to determine its BBB ratings. The company has multiple pages featuring every local branch situated across several American states. For instance, Dairyland does not have a BBB page for its Wisconsin head office, even though it has one for Sentry, the parent company of Dairyland. The company has an outstanding financial stability from its parent firm.

Value for Price
Dairyland is renowned for its low down payment choices as well as simple payment plans. Plus, Dairyland also offers some discounts to customers in order to diminish the policy price.
Dairyland boasts affordable and cheap car insurance. But, since it is a non-standard insurer, it cannot beat the standard insurance firms. Nevertheless, its prices for its non-standard motorcycle and car insurance firms are indeed competitive. Additionally, Dairyland has many payment options. They include pay-as-you-go payments every month for both riders and drivers. There are also annual, semi-annual, and quarterly payment options. Within these payment choices, a few accompany additional discounts
Who is this best for?
Dairyland insurance is great for high-risk drivers or the ones who require an SR-22 financial responsibility filing with the Department of Insurance of the state. Under high-risk factors, things like age, lapsed coverage, past violations, foreign status, and poor credit are covered.
And, even if you do not own a car and still drive occasionally, then you can also get an insurance policy from Dairyland. This is the non-owner insurance policy, which offers liability coverage for people who do not hold the possession of the vehicle but still drive it, such as borrowing a car from a friend on some occasions. The company offers both auto as well as motorcycle insurance to such people with flexible payment avenues. Moreover, it even accepts foreign licenses. Motorcyclists can especially benefit by taking an insurance policy from Dairyland. Additionally, drivers who face difficulty in obtaining insurance coverage via standard carriers can get insurance from Dairyland Insurance. Customers do not require prior insurance for coverage. Additionally, the payment options are quite low, which attracts the customers.
The coverage provided by Dairyland is good. Customers can get nice discount options from this firm when it comes to taking an insurance policy from a non-standard carrier. The discounts are offered to both riders and drivers. These discounts can aid you in saving money on your insurance premium.
What To Be Aware Of
Dairyland has quite high rates, which means you must consider your budget when going for the insurance policy provided by this firm. In fact, all auto insurance firms are having high price premiums these days as reported by the J.D. Power 2017 U.S. Auto Insurance Study. Even though Dairyland offers its insurance policies around the nation, customers can face difficulties in finding a Dairyland Insurance provider in the region they reside in. This is because the policies of this firm are only available via independent agents on the phone or online.
You cannot file your complaints online for Dairyland. You need to get in touch with the claims' specialists of the firm so that you can file your claims. You cannot fill out online forms for your claims. Nor can you keep a tab on your claims online from the comfort of your home.
Dairyland only provides motorcycle and auto insurance to customers. This means you cannot combine your car or motorcycle coverage with other life facets that need insurance. For instance, you cannot get homeowners insurance from Dairyland or coalesce it with your car or motorcycle insurance.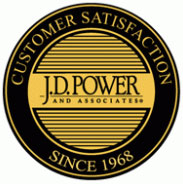 Conclusion
Dairyland Insurance firm is a great firm if you want non-standard insurance. This is because there are limited options on the market for such types of insurance policies. Additionally, Dairyland has nice coverage options. It offers an open insurance policy in terms of the type of insured vehicle and the people who are eligible for insurance. Dairyland offers several payment options to customers.
However, there are many customers who have posted their complaints online about the company. Even though the complaints are typical of a nationwide firm, the recurring complaints on the same problems, such as their billing and claims handling practices, certainly raise some questions. Therefore, we advise you to check the reviews of local Dairyland customers before you make a final choice. This is because the services provided by local insurance agents can vary from state to state.