About Costco
Costco is a membership warehouse club, providing a large selection of wholesale items at bulk pricing. The organization was founded in 1976 under the Price Club name and has now grown to a multi-billion dollar business operating in eight countries. Interestingly, Costco is the first company ever to grow from zero to $3 billion in sales in less than six years. Costco specializes in food and household items, but many consumers are not aware the company also offers a wide range of ancillary services. These include optical services, pharmacies, travel packages, self-storage, hearing aids, tire service centers, truck rental, mortgage services, and finally…home and auto insurance.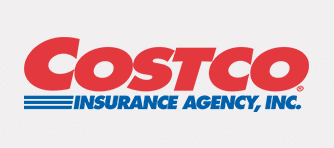 What does Costco Auto Insurance offer?
Costco's auto insurance policies are offered and underwritten by Ameriprise Auto & Home Insurance. The coverage offered by Costco through Ameriprise includes:
Keep in mind that the specific details of each policy will vary based on the amount of coverage you buy. Each state's laws regarding car insurance are different, so not all of the features described above may be available in your state.
Customer Satisfaction
A report by the National Association of Insurance Commissioners in 2017 reported that at the time of writing there had been six complaints logged by consumers against Ameriprise Insurance Co. regarding automotive coverage:
The reasons documented for those complaints are as follows:
A 2016 Complaint Ratio Report by the National Association of Insurance Commissioners shows that the ratio of Ameriprise's U.S. Market Share of closed complaints compared to the company's U.S. Market Share of premiums was quite high at 1.89, with a median of 1.0 and a maximum of 2.0.
Neither the J.D. Power 2017 U.S. Auto Claims Satisfaction Study nor the 2017 Insurance Shopping Study ranked Ameriprise among the top 25 award recipients. However, Ameriprise only makes up .02% of the U.S. auto insurance market.
Claims Processing
The claims process begins by calling Ameriprise. However, if you have been in an accident and no one was injured, you may be able to file a claim online. Here is an outline of what the claims process looks like:
Company Stability
A.M. Best, which provides news, credit ratings and financial data products and services for the insurance industry, gave the Ameriprise Auto and Home Insurance Group an "A" (Excellent) rating. The "A" rating is the third highest of A.M. Best's 15 ratings for financial strength, stability and soundness of operating performance.
Ameriprise has been partnered with Costco to provide discounted car insurance to members for 15 years. The organization currently insures around 350,000 Costco members. Ameriprise Auto and Home Insurance Group is a subsidiary of Ameriprise Financial, a 120 year old organization with more than $750 billion in assets under management. Ameriprise Financial has more than 2 million clients across its three primary business segments of Advice & Wealth Management, Asset Management, and Annuities and Protection.
Value for Price
Ameriprise is financially stable and part of Costco, another stable company. If you're a loyal policyholder, you may be eligible for additional savings and rewards including cheaper premiums the longer you remain with Ameriprise. Financially, Ameriprise is a secure bet. However, consumers have complained about aspects of the claims process including time it took to pay for their claims. Checking with Costco about what is available to you along with an idea of how long you intend on sticking with Ameriprise could provide the benefits that you may not find elsewhere, simply for being a customer.
Who is this best for?
Ameriprise car insurance through Costco is a satisfying choice for people who want to stack discounts. In addition to offering rate reductions just for being a Costco member, Ameriprise also offers discounts for safe driving, bundling other types of insurance with your car insurance, car safety features, tenure, good students, insuring multiple cars, reaching a certain educational level, taking a DMV driving course, and more. There are also a number of unique things you can insure against, such as a breakdown while on vacation and the cost of a rental car.
Costco car insurance through Ameriprise might be a good fit for those looking for both unique coverage options and special discounts.
What to look out for
Some Ameriprise customers have expressed dissatisfaction with Ameriprise, stating that the company has quickly raised their insurance rates shortly after extending coverage. Others complained that the customer service at Ameriprise was lacking and that the claims process is slow.
At the time of writing, Ameriprise Auto & Home Insurance had received 1.5 out of five stars based on 168 Yelp reviews, and 3.8 out of five stars based on 92 Better Business Bureau reviews. It's parent company, Ameriprise Financial, received 1.2 out of five stars based on 51 reviews on Consumer Affairs.
Conclusion
Costco's auto insurance is provided through Ameriprise Auto & Home Insurance, which offers a great deal of unique discounts and coverage options. Although some customers of Ameriprise have reported rate increases and difficulty getting claims processed, there may be several financial benefits to insuring your car through Costco. In addition to saving money just for being a Costco member, you will also save if you're a student, have students in your household, maintain a safe driving record, bundle your home insurance with your car insurance through Ameriprise, and remain a customer for three years or more.