About State Farm
Headquartered in Bloomington, Ohio, State Farm has been the leading provider of auto insurance in the U.S. since 1942. It's estimated that one out of every five cars on the road is covered by State Farm. Though the company does offer a number of other types of insurance (homeowner, life, condo, and more), auto insurance is State Farm's bread and butter.
Unlike larger insurance companies, State Farm takes pride in offering personalized, hometown service through the use of local agents, at a fraction of the usual cost. It relies on its network of over 18,000 independent insurance agents to sell its policies, and employs over 65,000 people across the U.S.
Founded as a mutual company in 1922 by retired farmer George J. Mecherle, State Farm does not report to any shareholders. Instead, ownership belongs to policyholders and investors.
As the company mission statement reads, "Our success is built on a foundation of shared values — quality service and relationships, mutual trust, integrity and financial strength. Our vision for the future is to be the customer's first and best choice in the products and services we provide."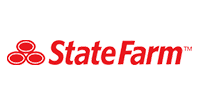 Overview of State Farm Auto Insurance Company
Pros
Financial Stability

An insurance company's ability to pay claims in an accurate and timely fashion is one of the most important factors in determining its overall success. While it doesn't speak to the ease of the claims process or the customer service provided throughout, a company with a high financial stability rating will be more likely to ensure that all claims are paid out as promised.
A.M. Best, the longest serving provider of ratings and data focused solely on the insurance industry, gives State Farm the highest possible rating in the category of financial stability with a rating of A++ (Superior).
S&P Global, also sometimes known as Standard and Poor's, gives State Farm an AA, the third highest possible ranking in their system.
Though State Farm remains one of the top choices on the market for auto insurance, it has not been without some financial struggle as of late. In 2016, State Farm suffered the worst losses of any insurance provider on record—a staggering $7 billion. This is widely attributed to the rise in dangerous distracted driving. In 2017, it reported $6.5 billion in losses. Despite these dismal auto underwriting numbers, State Farm still manages to come out on top company-wide.
Claims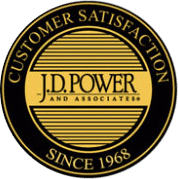 In 2017, State Farm ranked 8th in J.D. Power's Auto Claims Satisfaction Study with a score rating of 3 out of 5. Out of the so-called big four insurance agencies (Geico, Progressive, State Farm, and Allstate), State Farm ranks second, falling behind only Geico.
In the event of an accident, State Farm gives you the option to submit a claim by phone, online, or with their mobile app. As with most large insurance companies, you'll be able to choose a body shop from a list of pre-approved auto repair services. Of course, you're welcome to take your vehicle to the mechanic of your choosing, but selecting a shop from the approved list can ensure that you don't end up paying anything extra out of your own pocket.
Shopping Experience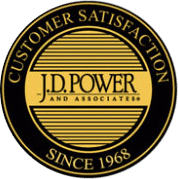 J.D. Power's 2017 U.S. Insurance Shopping Study ranks State Farm as about average in overall purchase experience, scoring four points above the industry average on a 1000 point scale.
Though State Farm is a nationwide company, its reliance on individual agents to connect with customers means that the shopping experience isn't always consistent across the country.
When you open a policy with State Farm, you do so with a licensed State Farm insurance agent. Customers can go online to get through the beginning stages of opening a policy, but then must speak directly to an agent either in person or over the phone. This means that each policy will be tailor-made to meet every requirement set by local regulations, and you won't be caught wrapped up in red tape if you need to file a claim.
Despite the fact that it's necessary to speak with an agent, it generally takes about ten minutes or less to start an auto insurance policy.
Value
Because it relies on individual agents, there are a couple of factors to consider when assessing the value State Farm auto insurance has to offer.
Compared to its competitors, State Farm's prices tend to run in the middle of the pack. It's not as cheap as Geico, whose streamlined sign-up eliminates the need to pay out hefty commissions to insurance agents.
However, if you're looking for a personalized shopping experience and a policy that's been given the fine-toothed comb treatment, a licensed insurance agent might be what you're looking for. When you choose a State Farm agent, you're likely to pay less than you would with a smaller local insurance company.
When it comes to the value State Farm offers, location is everything. In midwestern states, State Farm tends to rise to the top when it comes to both customer service and pricing. However, in some southern states and on both coasts, prices tend to rise while customer satisfaction falls.
Discounts Offered by State Farm
When it comes to incentives and discounts, State Farm has several options to put your hard-earned money back in your own pocket.
Services and Offerings
On top of their standard auto insurance offerings like comprehensive, collision, and liability, State Farm has two programs in particular that stand out from the crowd.
Customer Satisfaction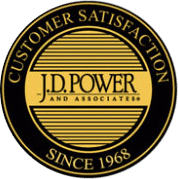 J.D. Power's 2017 Auto Insurance Claims Satisfaction Study ranks State Farm as average in overall customer satisfaction with a score of 865 out of 1000. The industry average, according to the study is 858.
In 2016, State Farm surpassed the median number of complaints made to state regulators overall about their auto insurance services. However, the actual numbers indicating customer satisfaction vary greatly based on location.
It's also worth noting that among the big four auto insurance providers, the J.D. Power 2017 U.S. Insurance Shopping Study showed State Farm to be leaps and bounds ahead of the competition in customer shopping satisfaction. State Farm's user-friendly website gets the shopping experience off on the right foot, and the personal touch of a local insurance agent makes sure every requirement is met.
Sources: