About Amica
Amica Mutual Insurance Company is based in Lincoln, Rhode Island. It offers various types of property and life insurance coverage. The company was founded in 1907. It claims to be the oldest mutual insurer of automobiles in the United States.
As of December 31, 2016, Amica had 1.6 million insurance policies under management and financial assets of $5.1 billion. In addition to car insurance, Amica offers home, life, condo, renters, marine, motorcycle, umbrella, small business, and wedding/event insurance. The company also sells various retirement products such as IRAs and annuities.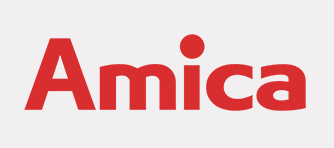 What Does Amica Offer?
Amica provides comprehensive car insurance that allows you to customize both the amount of coverage you would like and the features that will give you added peace of mind. Car insurance coverage options available through Amica include the following.
Amica is owned by their insurance policyholders. That is what it means to be a mutual company. As an Amica customer, you can choose to buy a dividend policy. Doing so will make you a partial owner of the company. It will entitle you to receiving dividends (or shares of company profits). Dividends are not guaranteed. But, Amica has been paying them for the last 100 years. Although a dividend policy costs more up front, that money is invested over the course of the policy term and returned to you as a dividend, which reduces the cost of the policy overall.
The following features are available to Amica car insurance customers at no extra cost.
The following features are available to Amica car insurance customers for an extra cost.
Roadside assistance:
Roadside assistance coverage allows you to call for help in the case of a breakdown or disablement no matter what time of day it is or where you are located. This coverage includes the cost of towing your vehicle whether you use Amica's roadside assistance crew for towing or select a tow company of your choice.
Additional rental coverage:
Rental coverage pays expenses related to a rental car while you are waiting for your vehicle to be repaired after an accident. Depending on the Amica policy you choose, some rental reimbursement coverage may be included, but you can buy additional coverage if you would like. – Vacation rental coverage: Some Amica policies allow you to extend your car insurance benefits to a rental car whether traveling for work or for fun at no additional cost. Amica offers additional rental car insurance coverage to those who do not have it included in their policy or would like to increase their coverage.
The following discounts are available to Amica car insurance customers:
Finally, Amica also has an online service called "Amica Advisor" that recommends the amount of coverage they feel would be best for you. The Amica Advisor asks three questions regarding the age, cost, and ownership of your vehicle and three questions regarding your household income, net worth, and home ownership status to generate the coverage recommendation.
Customer Satisfaction
Amica Mutual received the highest ranking in overall customer satisfaction in the J.D. Power 2017 U.S. Auto Claims Satisfaction Study. The Auto Claims Satisfaction Study is based on surveys of 11,857 car insurance customers who had claims in the six months prior to completing the survey. Amica's ranking included the following factors.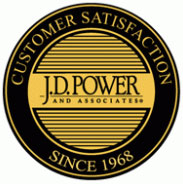 Amica Mutual was ranked fifth in the J.D. Power 2017 Insurance Shopping Study. It ranks auto insurers' ability to provide a satisfying purchase experience. The Insurance Shopping Study results are based on the opinions of over 16,400 shoppers. They requested car insurance quotes from at least one competitive insurer in the past nine months. The results include more than 50,000 unique customer evaluations of insurers. Amica's ranking included the following factors.
Amica's number one rating on the 2017 Auto Claims Satisfaction Survey is a strong endorsement of their ability to come through for customers when they need it most. A number five ranking on the 2017 Insurance Shopping Study indicates that Amica also offers an easy and satisfying insurance shopping experience. Overall, the company seems to do a fantastic job with customer satisfaction.
Claims Processing
Amica allows customers to report claims 24 hours a day, seven days a week over the phone, online, or from a mobile smartphone. Here is a general outline of how the claim filing process works.
You will need to gather as much information as possible after an accident. This includes names and addresses of the individuals involved; the location of the accident, the make, model, and plate numbers of the cars involved; and the names of witnesses and anyone who was injured.
Certain losses will require a police report to file a claim, so Amica recommends that you call the police to report incidents when they happen. However, you do not need to wait until you have a police report to begin the claims process.
Once your claim has been reported, Amica will assign a claims representative to your file. They will review what your car insurance policy covers and explain your deductible to you.
The claims representative will reach out to relevant individuals to confirm what happened. They will seek to document the damages with pictures. They will investigate any injuries that occurred. They will then evaluate the facts, determine who is at fault, and analyze liability and negligence.
The Amica representative will schedule an appraisal to estimate the cost of repairs. Appraisals need to be scheduled through an approved Amica appraiser. But, repairs can be done through your mechanic or body shop of choice.
To rent a car while your vehicle is being repaired, you can either choose your own rental company and submit the bill, or you can choose a participating rental company and have Amica coordinate the rental and payment directly. Keep in mind, you will need to have a policy with rental reimbursement coverage if you want to receive this benefit.
Finally, the Amica representative will let you know the settlement that has been reached regarding your claim and will disburse any payments.
Company Stability
Because Amica has been in business for 110 years, it's unlikely they will leave the market any time soon. By offering home, life, and other insurance products as well as retirement products, the company has done a good job of diversifying itself.
Amica Insurance also does a great job with employee satisfaction. It has been rated one of the best places to work in Rhode Island by Providence Business News and Best Companies Group eight times. Finally, Amica Mutual Group received an A+ (Superior) rating for its financial strength by A.M. Best. It is one of the leading insurance rating agencies in the United States.

Value for Price
Amica car insurance customers seem happy with the company's pricing. They have given it a four out of five stars on J.D. Power's 2017 Insurance Shopping Study. Amica offers several specialized discounts to customers based on safety features, tenure and loyalty, multi-line and multi-car policies, homeownership, e-billing, auto-pay, up-front payment, good grades, and more. Finally, the ability to purchase a dividend policy is a unique feature that may be quite attractive to many prospective customers.
Who is this best for?
Amica's car insurance policies seem to offer a little something for everyone. But, there are certain groups of customers who might be especially attracted to Amica's services. First, buyers who are interested in stacking discounts will be excited by all the various savings opportunities Amica offers. This is particularly true for customers who are shopping for a long-term insurance relationship and want to buy other insurance policies such as home or life insurance. Second, the opportunity to buy a dividend policy attracts drivers who are able to pay more up front for a premium that will provide financial returns further down the road. This partial ownership of the company helps many consumers feel a sense of investment in Amica's success.
What to look out for
Amica's website makes it clear that many of their coverage options vary from state to state. If you are particularly excited about policy offerings you have read about here, you will need to confirm that you are eligible for them.
Amica does not advertise policy savings based on a clean driving record or time insured without an accident. Customers who are seeking to be rewarded for safe driving may be disappointed. If you prefer to handle car insurance transactions with local staff in person, do not want to pay online, and are not interested in other policies, you will not be able to take advantage of several of the discounts offered by Amica.
Conclusion
Amica's impressive claims satisfaction and insurance shopping ratings indicate that you are likely to have a good experience with this well-established company. With over 100 years of experience and an A+ financial stability rating, Amica is likely to continue insuring drivers for years to come. The opportunity to purchase a dividend policy is unique to Amica, and customers seeking to establish a long-term insurance relationship are likely to be excited about partial ownership of the company. Several unique features are included in Amica's car insurance policies, and others can be added for an additional cost. Although you will not save money for avoiding accidents, the company offers a plethora of other stackable discounts. Overall, Amica has an excellent track record of delighting customers and is likely to do the same for you.