About Liberty Mutual Car Insurance
Liberty Mutual Car Insurance is one of the top automobile insurance companies in the United States. The Boston based global insurer has several insurance specialities including property and workers compensation insurance. However their most significant line of business is automobile insurance. Interestingly, U.S. consumers of Liberty Mutual are also considered shareholders in the company (a nice incentive to give to policyholders). This was met with a bit of resistance however, as some policyholders believed this would result in losses by lessening their worth and dividends. Those fears were proven false as Liberty Mutual continues to expand. Much of their growth has been because of global acquisitions.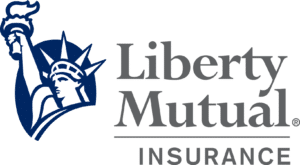 Customer Satisfaction
According to a 2017 J.D. Power Insurance Shopping study, Liberty Mutual scored a 4 out of 5 for Overall Satisfaction, scoring higher than Nationwide, State Farm, and Geico among others. They also scored a 4 out of 5 on Policy Offerings (which take the variety of options offered, the degree to which their needs were met, and the ease of obtaining a new policy into consideration), Pricing (value of cost in regards to coverage), and on how well their interactions with Call Center Representatives were.
Other factors that consumers ranked included how consumers felt after interacting with their Local Agent (they ranked this 3 out of 5) and how they felt when interacting with the Insurer's Website (also gave it a 3 out of 5). Overall, after everything was calculated, they received the "Better Than Most" ranking.
However, according to a 2017 J.D. Power U.S. Auto Claims Satisfaction Study, Liberty Mutual scored quite low, only receiving a 2 out of 5 score for Overall Satisfaction. There were three items that scored a 3 out of 5 for Liberty Mutual – First Notice of Loss (FNOL), Repair Process, and Rental Experience. For reference, First Notice of Loss is how consumers rate the initial claims process, the Repair Process is how consumers evaluated the restoration time, and the rental experience refers to the policy and execution of Liberty Mutual's rental car experience.
Claim Servicing (how insurance handled the claim), Estimation Process (how the company appraised the vehicle), and Settlement (regarding how fair consumers found the resolution that the insurer gave them) all ranked 2 out of 5, respectively. These ratings left Liberty Mutual in the lowest pool of automobile insurers, placing 23rd out of the 26 insurance companies ranked.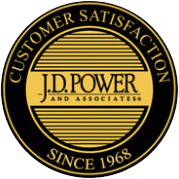 What Does Liberty Mutual Offer
Overall, it seems that Liberty Mutual receives more complaints regarding automobile insurance than their competitors. Despite this, they still ranked higher on some aspects. To further understand Liberty Mutual, let's further examine what they offer to policyholders:
As with anything, some exceptions will apply so it's best to get information pertinent to you when thinking about which insurance is best.
Claims Process

The claims process at Liberty Mutual is as follows:
You can track your claim online or by phone to get updates on the progress of your claim.
Company Stability
Liberty Mutual was founded over a hundred years ago in 1912. It has since acquired and grown to offer different types of insurance all over the world. They've established themselves as one of the leaders in their industry and continue to rank highly on their policies. A few things to note about Liberty Mutual:
Value for Price
So what do get for the price you're paying? The New Car Replacement policy and the Better Car Replacement policy are unique and valuable incentives for your money. You can get discounts for having certain vehicle safety features on your car such as anti-theft and anti-lock brakes, for having a hybrid car, and for having multiple cars on the same policy. If you bundle your home and vehicle policies, you may qualify for additional savings. Also, if you pay your bill in full or use an automatic payment system, you can save extra time and money. Lastly, joining Liberty Mutual earns you special savings on your premium.
Who is this best for?
So what does all of this mean? Well aside from offering basic auto insurance that you'd expect, Liberty Mutual does have a few interesting incentives. For one, the new car or better car replacement is good if you live in an area that is prone to collisions. This could include heavily populated and therefore, heavily traffic congested cities. It's also good for cities that have extreme weather conditions that may leave you out in the dust should something happen.
Additionally, the benefits for teachers that requires no extra costs or unexpected fees is a good incentive for giving Liberty Mutual a try. This teacher's auto insurance includes:
There are also discounts for teens, good drivers, good students and graduates, those who are newly married, newly relocated, and newly retired people.
What should you be aware of?
According to 2016 reports, some consumers complained that communication between departments and to the consumers needed improvement. A few complaints were also about rates increasing without explanation. Policyholders claimed that the delays for their claims in regards to investigation and processing was excessive. There were also complaints from consumers that Liberty Mutual offered or settled for less than or below what they were expected to pay or their claims were flat out denied altogether. Pay attention to your policy and question anything that seems off. Additionally, rates and policies can vary from state to state. As long as you're aware of what applies to you and your living situation, you can plan accordingly.
Conclusion
Liberty Mutual is the 7th most used automobile insurance in the United States. It has been around since 1912 and doesn't seem to be stopping anytime soon. Liberty Mutual policyholders have the benefit of accident forgiveness (if the accident occurs after five years of clean history), new car replacement, and lifetime repairs — all bonuses to having automobile insurance. Additionally, because Liberty Mutual is a growing company, ways to access and communicate to agents are numerous and will likely continue to grow.